Spring doesn't feel anywhere close, but it is March now, which makes me feel like spring is somewhere around the corner!
And spring means wedding planning and prepping which means wedding flowers and bouquets – among the thousands of other things. So I thought I'd share tips about the most important accessories to your wedding: your wedding flowers.
1. Create a(nother) Pinterest board.
Like with most wedding-related stuff (including your wedding photos), start looking for wedding flowers on Pinterest. Finding and pinning floral arrangements that you like (and don't like) will give you a starting point for speaking with a florist. You can show them what floral styles you're drawn to, what colors you're considering, and elements of your own personal style.
2. Start with the most central floral arrangement and go from there.
All of your wedding flowers will be based on the design and colors in the most central floral arrangement at your wedding. For many weddings, that is the bridal bouquet. But if you won't have a bridal bouquet at your wedding, start with whatever floral piece will be the most prominent. It could be the floral arch at your ceremony, the centerpiece at the head table, the flowers that the mothers will carry, or whatever other floral arrangement is most central to your decor. Focus on the flowers you'd love in that main piece. Everything else will flow from there.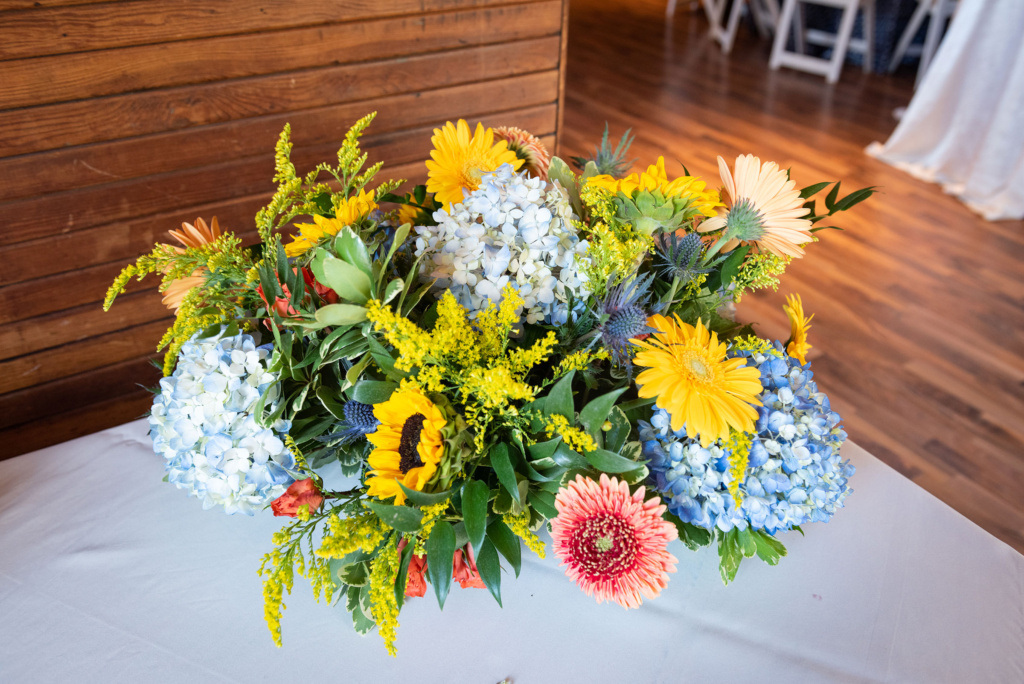 3. Choose your clothing before you hit up your florist.
To help in designing wedding flower arrangements, your florist will want to know as much as possible about the couple's clothes and the wedding parties' clothing. Dress styles, lengths, colors of ties, tuxedos or suits, sleeves or no sleeves, sexy, formal, traditional. The designs of the outfits influence the look and feel of the wedding flowers, too.
4. Make it personal.
Is there a charm or personal effect that you'd want added to your bouquet or special arrangement? Give it to your florist the week of your wedding – or when they drop off the flowers on your wedding day they'll add it to your bouquet, making sure it's perfectly intertwined and secured.
5. Local, seasonal flowers are great quality, but not necessarily cheaper.
Most florists agree that the quality of locally grown flowers is much better than those grown across the world and shipped to your area. If there is a flower you love that is a must have but it's not in season or too expensive, there are likely alternatives to give you the same texture and appearance. Ask your florist!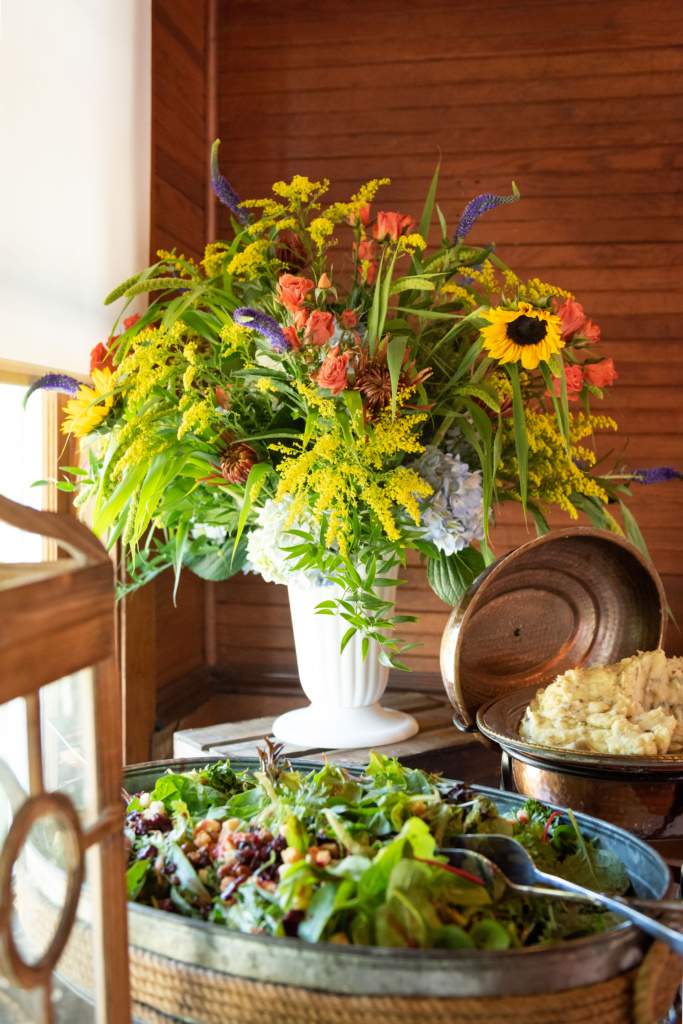 6. Boutonnieres are not a "must."
Well, really nothing is a "must" at a wedding. Specific to boutonnieres, though, traditionally only a groom is expected to wear one, not everyone in the wedding party who has on a suit. Don't stress about having them for everyone. Also consider that if the folks in suits are wearing pocket squares you don't need a boutonniere at all.
If you do a boutonniere, have a backup! Lapel flowers are intended to be worn during the ceremony and cocktail hour, but even before then they begin to wilt and get smashed from all the hugging. So it's good to have a backup boutonniere, in case it doesn't make it past the first look.
7. Moms like to enjoy wedding flowers, too.
A wrist corsage is the most traditional choice for the women in your family, but not everyone likes the look and feel of them. Your florist may be able to make a dress corsage with magnets on the back instead of pins, which are more favorable to delicate fabric. Or the mothers could carry a nosegay, an itty-bitty bouquet. Talk to your florist about these options and what is right for your mothers and grandmothers.
8. Save on church flowers.
Churches are typically ornate and beautiful enough without a lot of floral décor. If you're getting married in a church, you may be able to skip the ceremony flowers altogether and put that money towards your celebration flowers instead!
9. Don't forget candles.
Candlelight on your dinner tables adds a beautiful romantic mood to your floral centerpieces and makes everything sparkle. If you use the little electric candles, put them in glass votives and let them do their sparkle.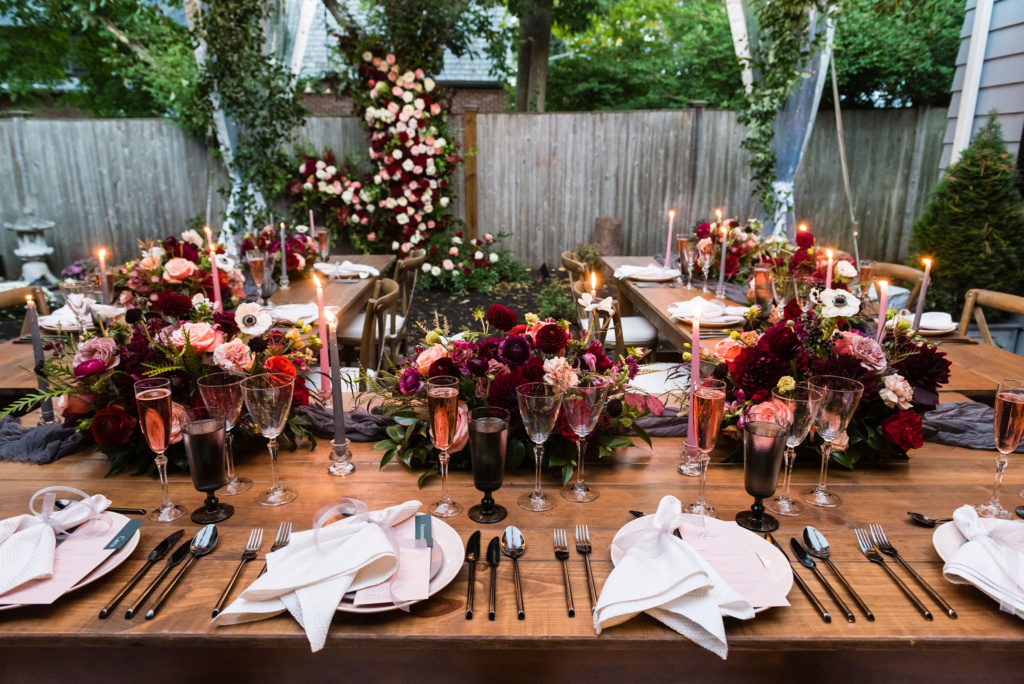 10. Don't ever throw the bridal bouquet!
Those things cost a fortune and weigh a ton! If you decided to participate in the traditional bouquet toss, let your florist know ahead of time. They can make a specific bouquet for you to throw that is smaller, safer, less expensive, and still contains flowers from your wedding bouquet.