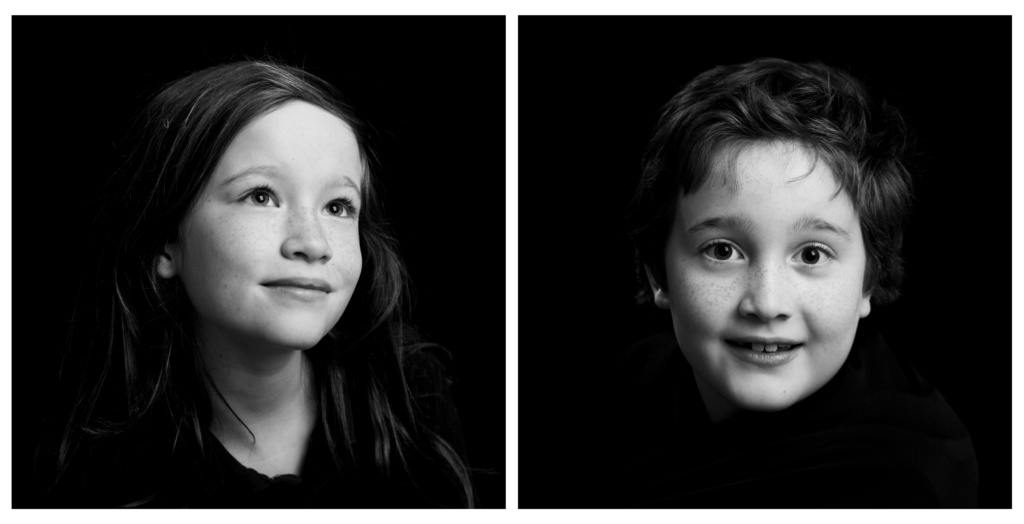 I recently made these photos of my own kids, and they stopped me in my tracks. With nothing else in the photo to distract me away from their faces, I see every freckle, every tiny eyelash, and every glimmer of hope in their shining eyes. They're kind of like school pictures, but way better.
Looking at these photographs made me realize that while we were working from home, managing vaccinations, limiting screen time, and doom-scrolling, our kids grew up.
Just think: our kids are two years older than they were when the first case of Covid-19 was identified in the U.S.
(I mean, we are ALL two years older, but let's not open up THAT wound.)
What I mean is that our kids have changed in ways that we may not have noticed given the toll of the pandemic. I want to help you pause and notice.
That's why I am launching this brand new kind of mini portrait session.
It's a simple, 15 minute session in the studio; You, me, and one kid at a time. They wear a dark colored shirt, sit in front of the camera, and be themselves. When we're done, you pick the photograph that catches your breath, and I'll print it for you so you can display it in your home.
Sessions are extremely limited and offered only on Sunday, February 13th, 2022.
I am so excited for these sessions. I feel like it's the perfect time to see our kids – really see them – and celebrate who they are.
Hope to see you then!