No one wants to have bad weather on their wedding day, but alas, there is little we can do to control the weather! Even the most perfectly planned weddings can fall victim to rain or storms or wind. And while it may mean a change of plans – and possibly your expectations – there are still plenty of beautiful pictures to be made in inclement weather. In case you're worried about the weather on your wedding day, rest assured: your wedding photos will be gorgeous, no matter the weather!
Overcast skies are actually create very easy weather for taking photos because the clouds prevent the sun from making harsh shadows and forcing everyone in the picture to squint. It actually offers us even more flexibility since the light is the same everywhere we go! Don't worry if it's a cloudy day – your skin tone will look natural and you'll have your pick of outdoor locations regardless of where the sun is in the sky.
Steady rain on your wedding day, may require doing photos inside. A few raindrops are totally manageable, but the last thing you want is to be standing in a downpour. I always make sure to talk through a backup plan with my clients, so that we know where we'll be making family and couple photos if it's raining outside. Sometimes there is a location at your venue that works and sometimes there is another location offsite that works better. The important thing is to understand that it may rain, and to have a plan in case. And don't forget that I can certainly go outside in the rain and photograph you looking through a window or standing in a doorway. So don't panic if your wedding day is a little rainy. I always look at it as a creative opportunity!
The bad thing about thunderstorms is that you absolutely should be inside during one. The great thing about thunderstorms, though, is that they quickly pass and can leave behind the most gorgeous post-storm light (sometimes even with the gift of a rainbow!) I've been at weddings where a terrible storm forced everyone under the tent and then after the storm blew through we made incredible photos with the light pouring through the clouds.  The drama of thunderstorm skies make incredible photos.
Wind can pose it's own kind of problems, even on sunny days, and is another scenario you have to think about. Especially if you're near the ocean, it may be the case that even though it's a beautiful day, the wind is making it uncomfortable to be outside. The way I usually handle this is to make formal photos inside with family members, in a location where we won't be buffeted by the wind, and then go outside for creative portraits of the couple. The wind can be dramatic! And hilarious! And romantic! It's best to embrace it when you can.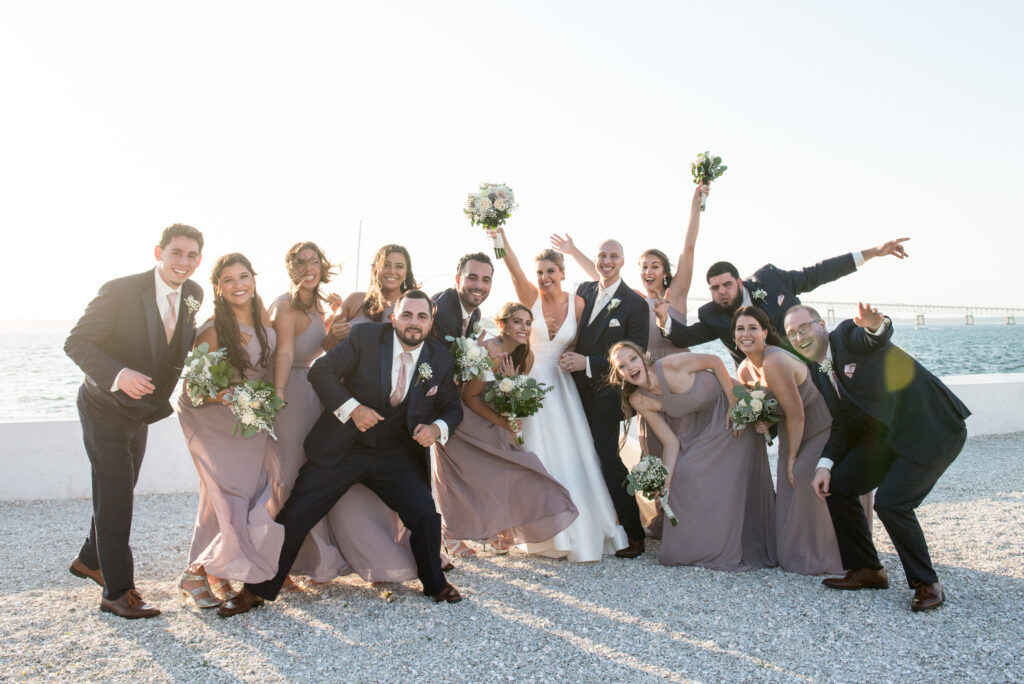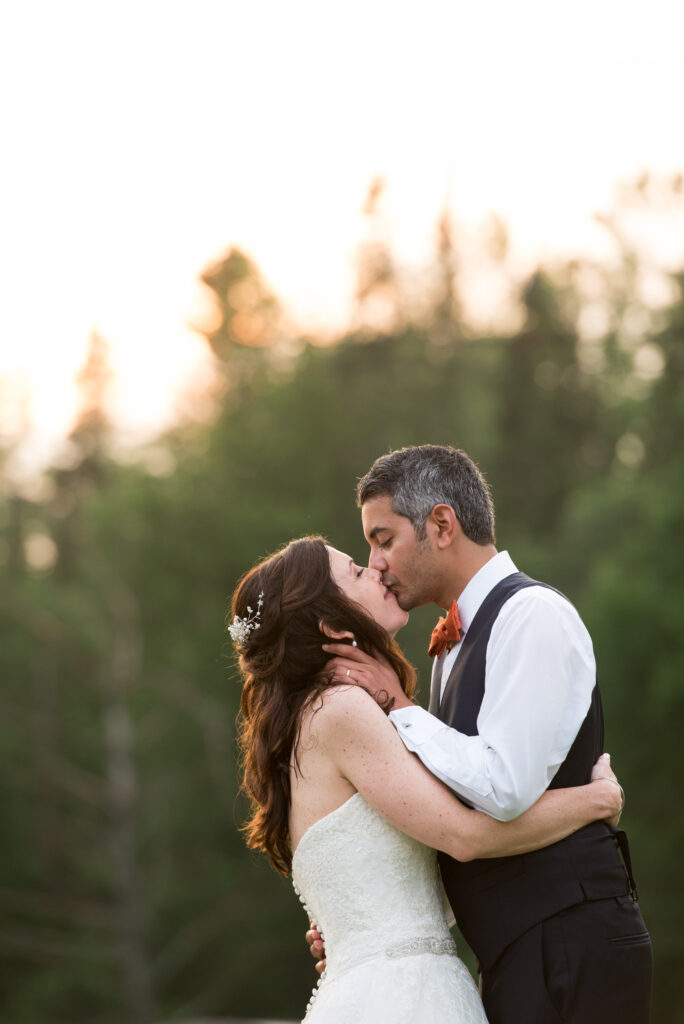 The most important thing to remember is that it's your wedding! It's going to be memorable no matter what – even if the weather is less than perfect. I always tell people the same thing: just focus on each other and I'll do the rest.