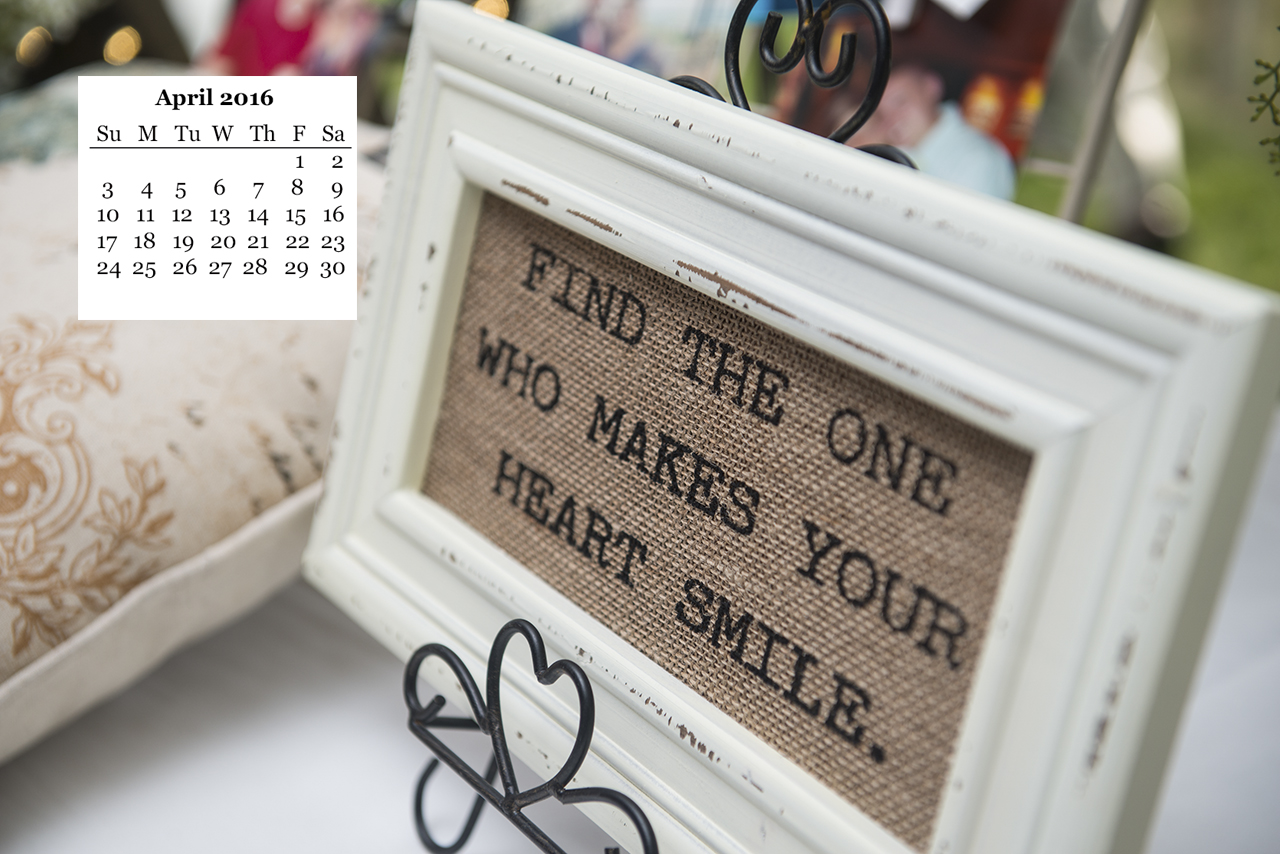 It's April, so here is another FREE desktop image complete with a calendar.  Please note that this image is copyrighted and may only be used on your computer desktop.  (If you are looking for a photo for another purpose, let me know!)
To set this photo as your desktop simply right-click on the image below and choose "Save Image As" then save it into your "Pictures" folder on your computer.  From there, you can choose to set it as your desktop background.  You may need to open your Desktop Preferences and adjust a few settings in order to make the image display properly.
I hope you enjoy this image for the month!