"We just want our wedding to be fun."
I hear this all the time from the couples I work with.  And my response is always, "Of course you do!" The unfortunate reality is that somewhere out there between choosing their colors, making small talk with long-lost relatives, and posing for dreaded family portraits, some couples stop having fun at their weddings. This makes me feel sad.
Your wedding SHOULD be fun. You SHOULD be smiling and laughing and crying tears of joy the entire day. You spend months planning, spend thousands of dollars, invite your closest friends and family members and you deserve to have all the fun in the world.
As a wedding photographer, and a central part in many couples' wedding days, I see it as part of my job to make sure couples have fun, stay relaxed, and look beautiful.
How do I do this?  Here are a few ways I help keep wedding photography stress-free.
1.  I help couples plan family portraits carefully so that we are fast, efficient, and right back to the party.  Family portraits are a necessary component of most weddings – after all, everyone is together and dressed up and (hopefully) on their best behavior. So it's a nice idea to get some formal portraits made. Let me be the first to tell you: this does not have to be a drag! I promise to make it funny and quick and get you right into your cocktail hour, onto the dance floor, or wherever you want to be.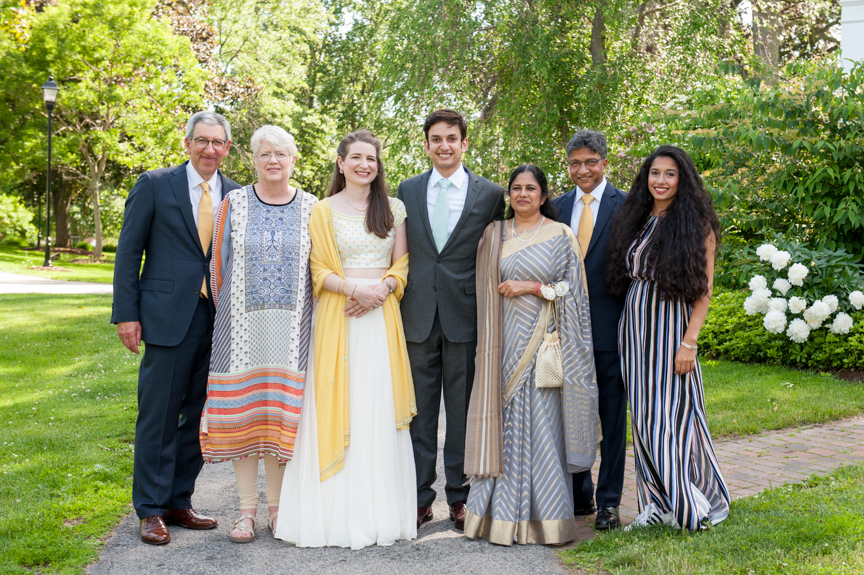 2.  I recommend doing as many formal photos as possible BEFORE your ceremony so that you can enjoy your cocktail hour. Traditionally, formal portraits (and even informal, creative ones) are done during the cocktail hour while your guests are entertaining themselves at your expense. But isn't it more fun to be enjoying food, drink, and merriment with your friends? Whenever possible, I help couples front-load their formal photos and participate in the cocktail hour instead of missing it completely.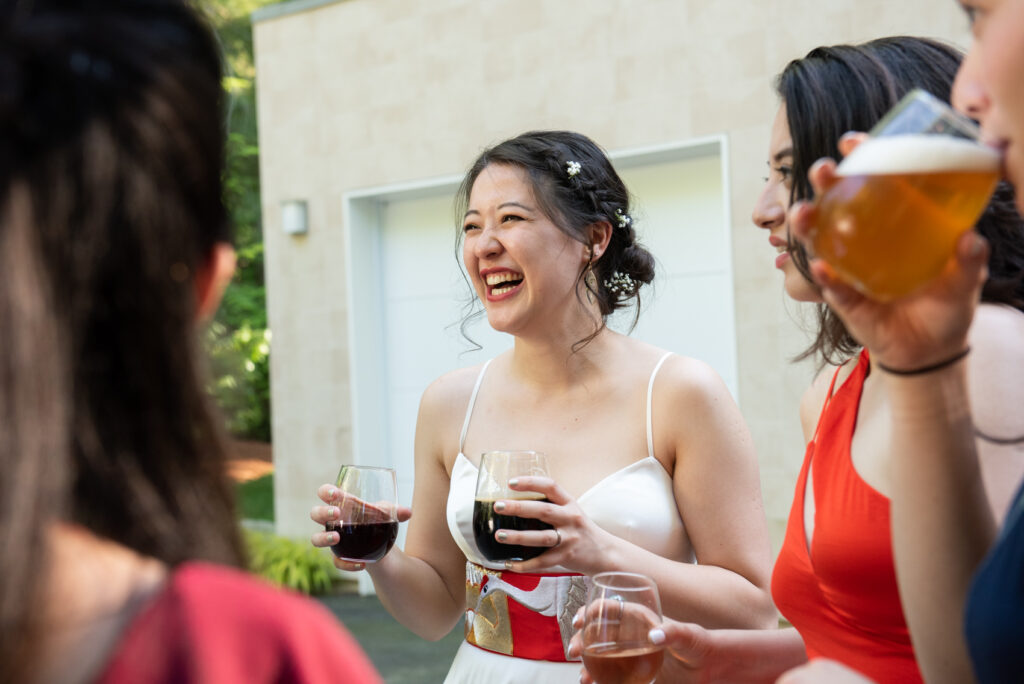 3.  I take responsibility for keeping your mom (or INSERT OVERBEARING RELATIVE HERE) happy.  You have to understand that parents love weddings. And they want everything perfect, which means they sometimes want pictures that you don't want and may get annoying about it. But you know what parents also love?  Me. I am a Professional Parent Handler. I'll happily manage the expectations and demands of overbearing family members and keep them at ease and happy so that you can relax and enjoy your party.
4.  I'll carry your bag.  Or give you a ride in my car. Or help bustle your dress. Or politely tell you there is food in your teeth. I am like a member of your wedding party without a matching dress or boutonniere – and I also take amazing photos of your day. After all, I have been to hundreds of weddings, so I know how these things go. Let me share with you my expertise and advice and save you the stress so that you can enjoy the day and look beautiful and beaming in your wedding photos.
5.  I want you to look and feel your best at all times.  The last thing a wedding photographer wants is a stressed out bride or groom who is sweating, anxious, annoyed, irritated, crying, or otherwise unhappy. Give me unfettered joy! Give me genuine laughter! Give me wedded bliss!  Staying relaxed and stress-free helps me help you look radiant in your wedding photos. I'll happily fetch you a glass of wine, bring you a tissue, remind you to breathe, suggest you take a moment to yourselves, and distract you from your bossy parents so that you and your one-and-only can just…smile.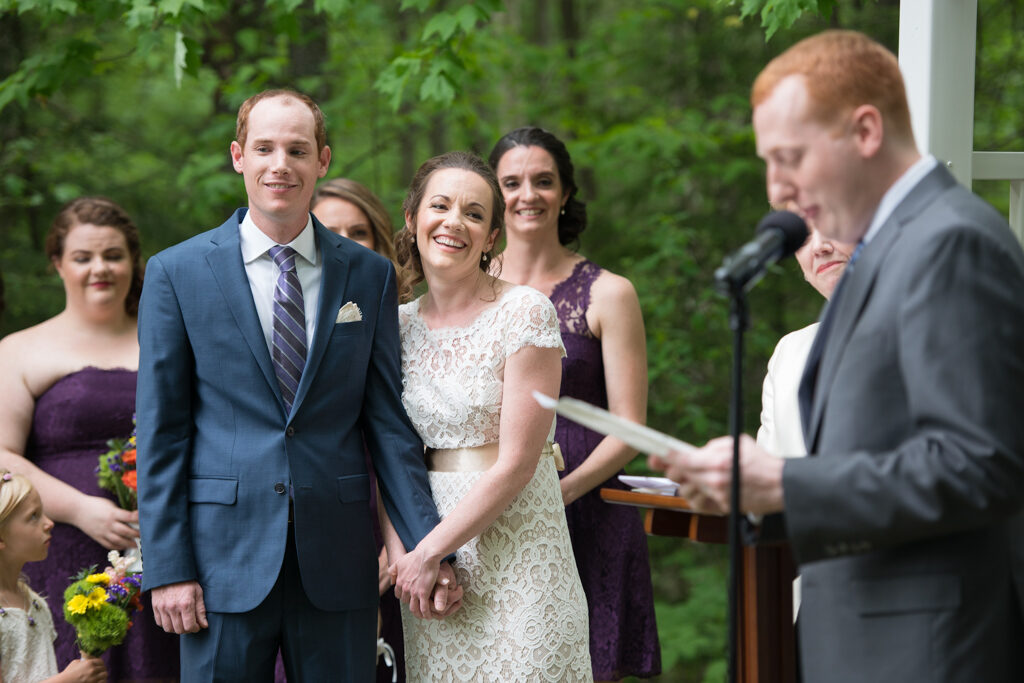 The world wants you to think that wedding photography has to be stressful, but I am telling you: wedding photography doesn't have to be stressful. Weddings don't have to be stressful. If you want to know more about my unique approach to getting authentic wedding photos and keeping couples relaxed throughout their day, please reach out! I can't wait to hear from you!