I love shooting family portrait sessions outdoors, so we can work with the natural light and kids have lots of room to play and be themselves. Here are three of my favorite outdoor locations in Boston.
The Arnold Aboretum, Jamaica Plain
There are many things I love about the Arnold Aboretum, and one of them is that it's in my neighborhood. (Just being honest!) But there are many other great things about the Arboretum than just the fact that it's close to my house.
First of all, it's huge! This means that even on the nicest summer evenings, when it seems like every Bostonian is in the park, we can still find quiet, private places in the Arboretum to make lovely family photos.
The Arboretum offers not only privacy but a great diversity of backgrounds, too. The place is a museum for plants and trees from all over the world! There is always something blooming, always an amazing shady spot, always a nice flat place where you can sit together on a blanket. There are benches and paths, stone walls and fall down tree trunks. The options are endless.
One thing to note, though, is that parking is really hard at the Arboretum, especially on the most beautiful summer days. There is no parking lot, so be prepared to walk quite a bit during your family portrait session at the Arboretum.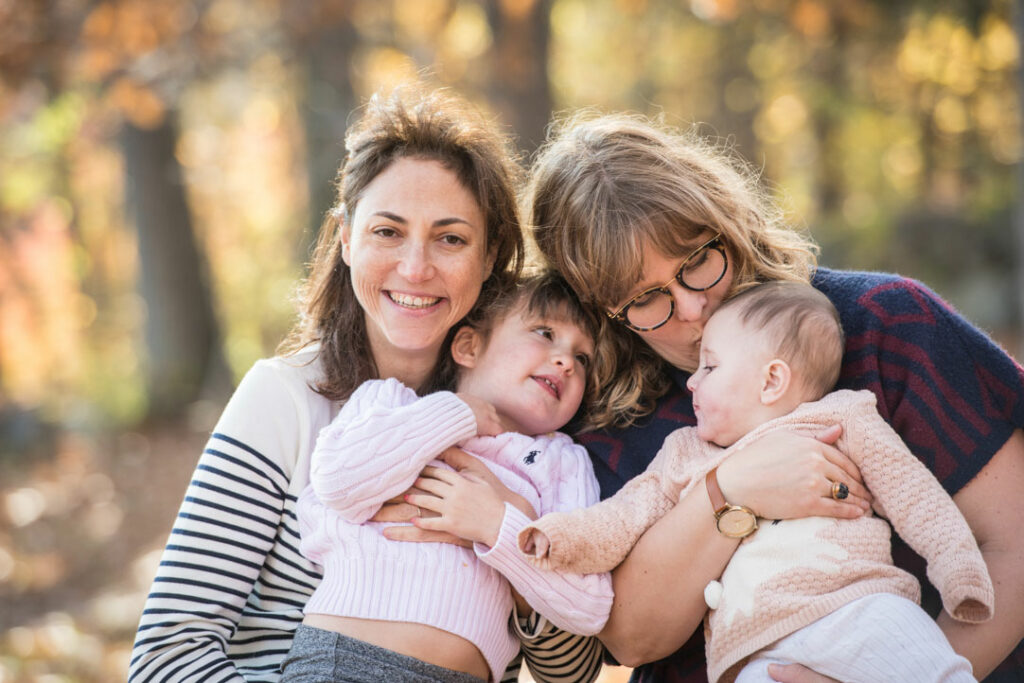 Larz Anderson Park, Brookline
Larz Anderson Park is another huge, beautiful open space very convenient to Boston and the suburbs (and to me, since I'm being honest.) The top of the hill offers stunning late afternoon sunlight and plenty of places to walk, sit, and stand for portraits. There are a couple of options for easy parking and even a playground for those kids who need a little extra playtime. There is also a body of water with a gazebo, for those looking for something a more formal backdrop to their family portrait. Larz Anderson has a little bit of something for everyone, and no two photo sessions ever look the same.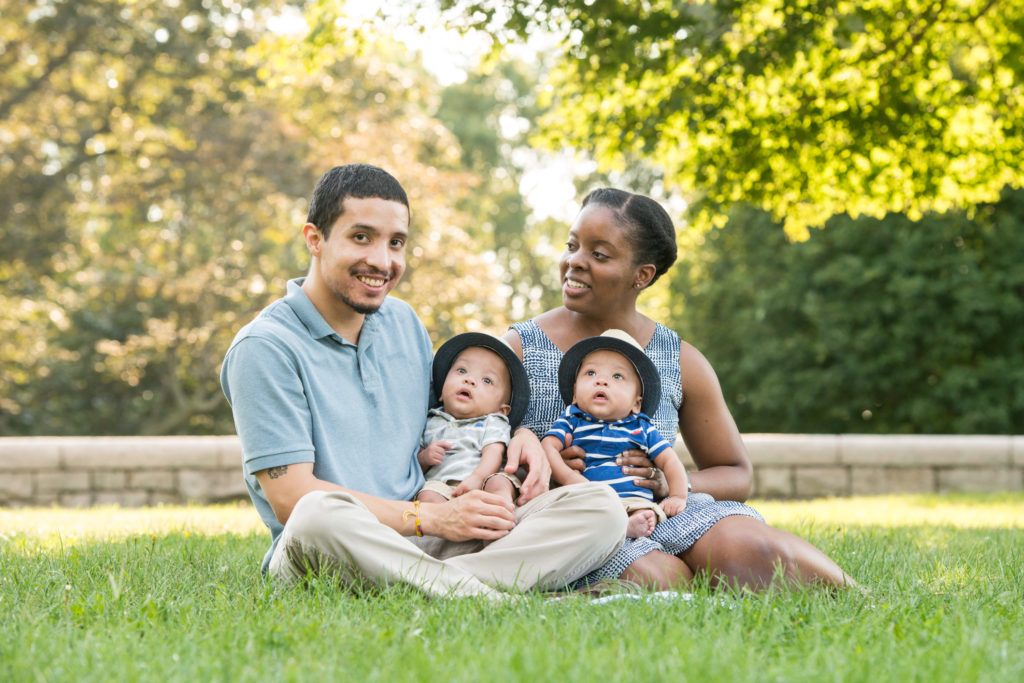 Menotomy Rocks Park, Arlington
I have less experience photographing families at Menotomy Rocks Park, but the times I have been there, I've loved it. More convenient for those who live on the Cambridge side of the river, Menotomy Rocks also offers a little bit of everything: rocks, trees, water, grass, small hills, and paths. It's a loop, which makes it easy to wrangle the little ones and means there's slightly less walking involved in your session. The light is lovely at every turn, too, which means we have lots of options for great photos. The paths aren't always smooth, so best to wear good walking shoes for this location. And parking again is kind of a bummer, but not terrible. You park in adjacent neighborhoods and walk to the park entrance.