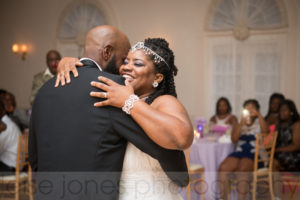 You're wedding planning!
Congratulations!
You are likely poring over all of the wedding blogs that you can find.  People like Martha Stewart and websites like The Knot have lots of lists and timelines to help you plan (or, for some of you, lose your mind) as your wedding day approaches.  So I am not going to bore you with some of the usual wedding planning tips like "Find a venue," and "Buy a dress."  You get it.
But I do have my own thoughts about wedding planning – especially as it relates to wedding photography – and what really matters as you plan your Big Day.  There are so many details that you and your sweetie have to keep in mind as you embark on this adventure of wedding planning, I thought I'd offer some alternative ideas to "Lose ten pounds," and "Hire a stripper for the bachelor party." Here are my suggestions for wedding planning that focuses on what really matters.  In my humble opinion.
Disclaimer: I am not a wedding planner, nor do I aspire to be.  If you need help with the actual details of your wedding (timeline, logistics, transportation, hiring vendors) please do yourself a favor and call my friend Tracy Dapp over at Inked Events!  She is the one who can handle the nitty-gritty details.  I just want you to look beautiful and end up with photos that perfectly tell your story.
1.  Ask yourselves, "How do we want our wedding to feel?"  Note that I didn't say to ask yourselves how much do you want to spend, or what food do you want served, or how will we possibly deal with your mom and her ex-ex husband?  The question is about what you envision your wedding day to be like.  Elegant?  Romantic? Rustic? Casual? Hilarious? Quirky? Adventurous? Traditional? Make a list of adjectives that you would use to describe your ideal wedding day and your ideal wedding photos.  Put those words in some not-to-be-missed place in your house because they become the backbone for the rest of your wedding planning.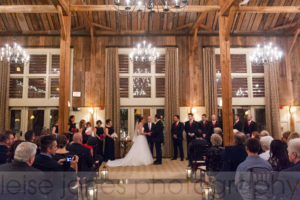 2.  Ask yourselves, "How do we want out wedding to look?"  Now that you know what adjectives best describe your ideal day, you can start to narrow down some of the more concrete details of your day.  The where, when, how, who and what.  Keep referencing those adjectives that best describe how you want your day to feel.  You want a wedding that is Elegant and Traditional?  Perhaps a working farm is not the best venue for you.  Let your ideals be your guide.  (More insight into choosing a venue next month.)
3.  Ask yourselves, "How do we want to make these decisions?"  Nothing can create tension between an otherwise happy and loving couple like planning a huge, expensive party for your friends and distant relatives.  You two have to keep talking about the process as much as you talk about the details.  Is this day "all about the bride," are you invested in making this day about you both?  Knowing who is writing the checks, who is making the phone calls, who is attending the meetings, and who is making the decisions are key conversations to have – with your fiancee and often with your parents, too.
4.  Use Pinterest as an inspiration, not as a how-to.  I can't tell you how often I get Pinterest boards from couples with the words, "These are the photos we really want."  It doesn't work that way, guys.  Photos on Pinterest were made at a different time, in a different place, by a different photographer working with different light and different equipment.  We can't replicate what we see on there.  Same goes for florists, hair stylists, makeup professionals, bakers, limo drivers, and every other expert you'll hire.  Pinterest is a place to get ideas, not a place to collect must-haves.  Use it sparingly.
5.  Skip the rituals that aren't important to you.  Every tradition that we incorporate into regular 'ol American weddings is a take-it-or-leave-it kind of tradition.  Some people may not like hearing it, but it's the truth!  Weddings are meant to be super duper parties that celebrate your love and commitment and we're very fortunate to live in a time, and in a culture, where marriages don't have the political and socioeconomic implications that they used to.  Want to see each other before the ceremony?  Great!  Don't want to throw the bouquet?  Great!  Want to feed each other fudge instead of cake (or nothing at all?) Great!  Despite what your mother may tell
you, everything in a wedding is optional.  Be intentional.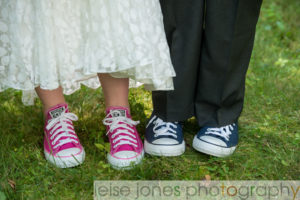 6.  Make a list of the wedding photos that are most important to you (and share the list with your wedding photographer.)  This is part of my process for every wedding client with whom I work, and I encourage you to think about it early in the process.  Who are the people who matter most?  What part of your day is most important to you?  Which rituals do you most want captured?  Knowing what wedding day photos matter most will inform how you plan the day and ensure you get what you want.
7. Ask your friends for recommendations about vendors (and everything else, too.)  Chances are that you know plenty of people who are either planning weddings or have planned weddings recently. Share the knowledge!  The best recommendation for a wedding vendor is someone who worked with them recently and loved the experience.  Ask your friends who they used, what they did, what choices they made, how much they spent.  You can't replicate someone else's wedding (and you hopefully wouldn't want to) but this is a reconnaissance step that is not to be forgotten.
8.  Take advantage of an engagement session.  Okay, this one is specific to wedding photography, but I would be remiss if I didn't encourage anyone and everyone to do the engagement photos, no matter how much time it may take and no matter how nervous you are.  It's a practice session and is super helpful in feeling comfortable and natural on your wedding day.  I call them "get to know you sessions" and I include them with every wedding photography package because I believe that are of the utmost importance in getting to know one another and getting practice in front of the camera.  Think of it as a dress rehearsal without the dress.  Trust me – you need the practice.
9.  Look for ways to delegate.  Please don't try to do everything by yourself.  This is why wedding experts (like me!) exist.  There are florists, decorators, lighting people, planners, calligraphers, stationers, bands, DJs, rental companies, and every other vendor you can imagine who can help you make your day what you want.  And, obviously, you have 1,000 friends looking for ways they can be helpful.  The last thing I want as a wedding photographer is to show up on the day of your wedding and have you be exhausted because you were up until 3am tying little ribbons onto the wedding favors.  No thank you.  Get your rest, please.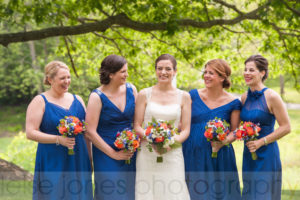 10.  Don't try to please everyone.  Weddings are big, expensive parties that involve a lot of opinions, drama, family members, details, and logistics.  Something is sure to go wrong.  Someone is sure to be disappointed.  Whether it's the food, or the dessert, or the music choice, or the time of day, or the drive from the church to the reception, or the dress your mother chose – someone will be unhappy.  Hopefully it won't be you or your sweetie.  But if it's Great Aunt Gladys in town from Long Island who tells you that she thought the chicken was a little dry, tell her you'll see her on the dance floor, and move on with your life.  The day is about you two.  Enjoy it!