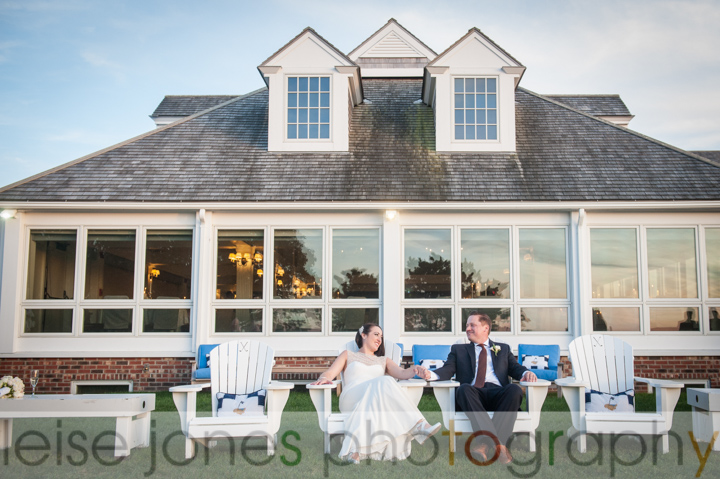 This month, our featured wedding photos are from Megan & Aaron's beautiful Cape Cod wedding at the Eastward Ho Country Club in Chatham.  Even though Meghan and Aaron live in Indiana now, they returned to her home on Cape Cod for their wedding.
They chose not to have a bridal party, so it was just Meghan and her mom getting dressed in the club's locker room.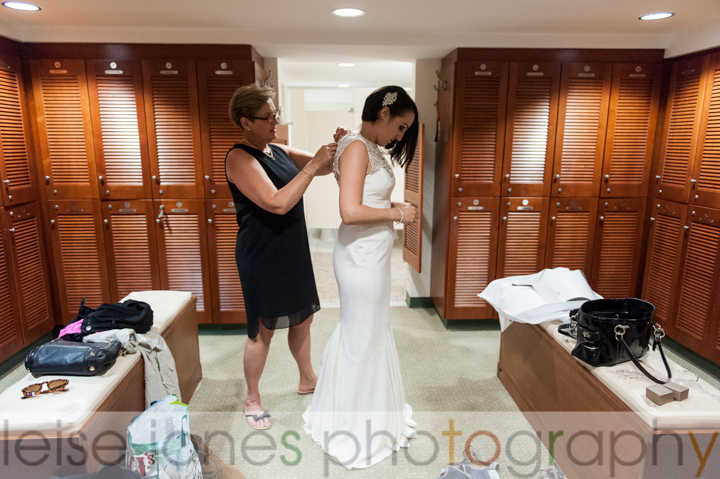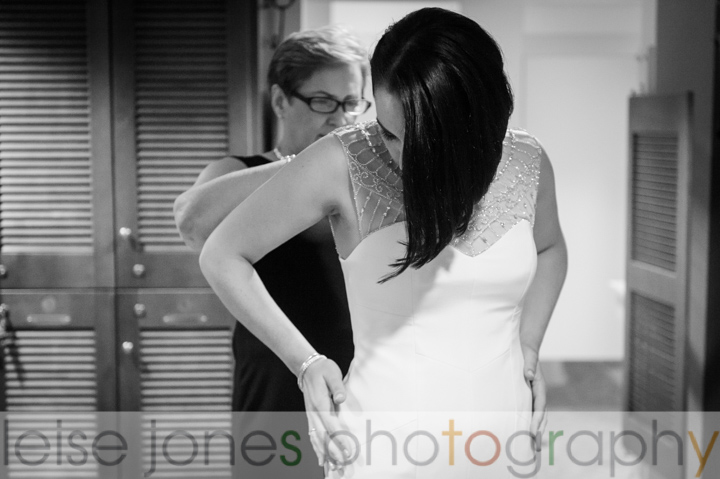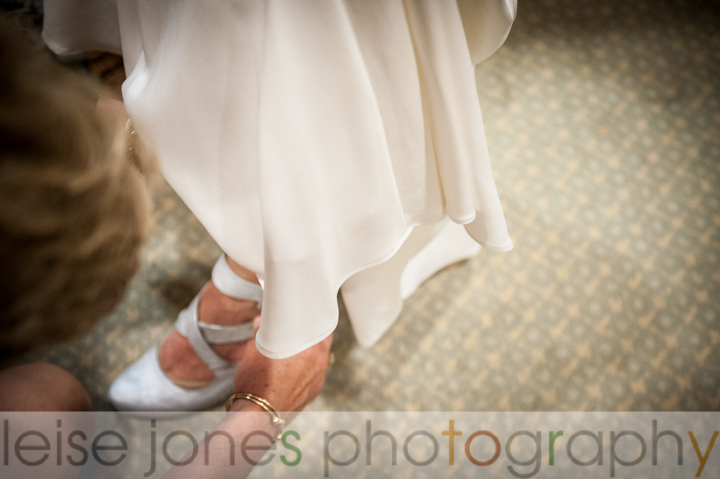 Later she and Aaron had a private first look in the dining room and we went outside for some photos on the grounds.  The day was clear and bright but very windy, as you can see from the photos we took on the hill overlooking the water.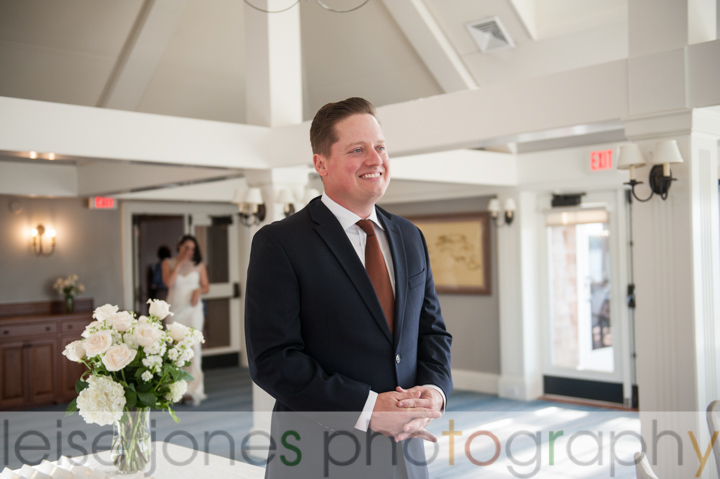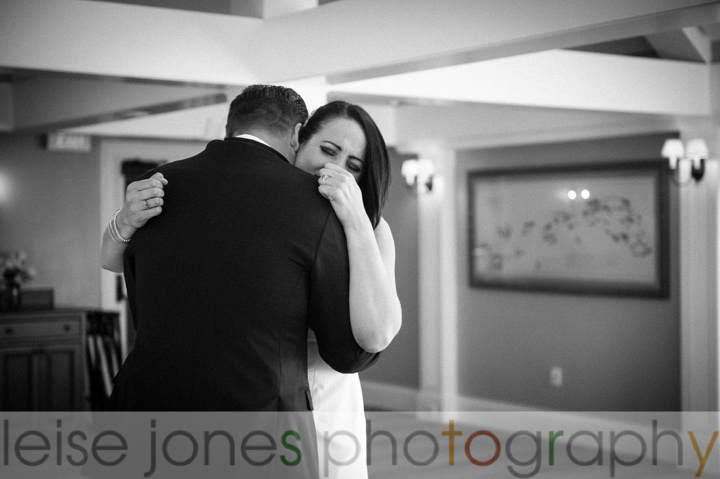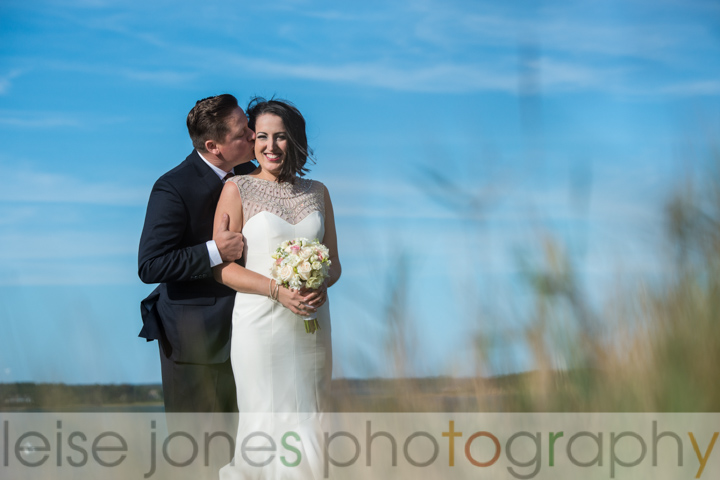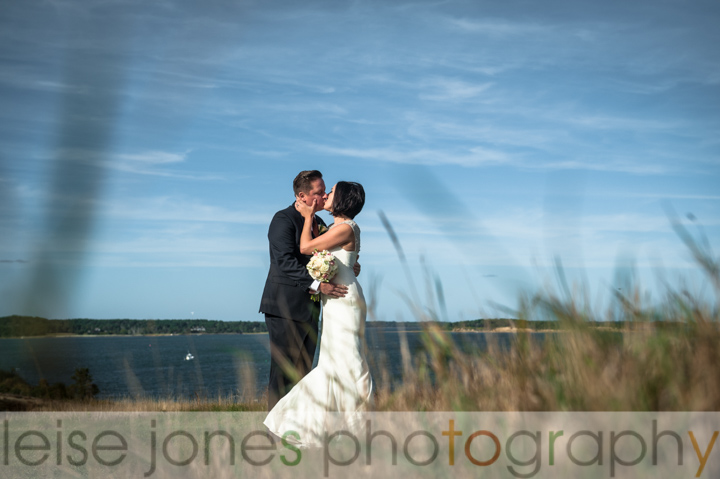 The ceremony was sweet and personal, officiated by the same minister who performed the marriage ceremonies for all of Aaron's sisters!  And one of the bride's brothers played their entrance music on an upright bass.  Lots of tears during this one.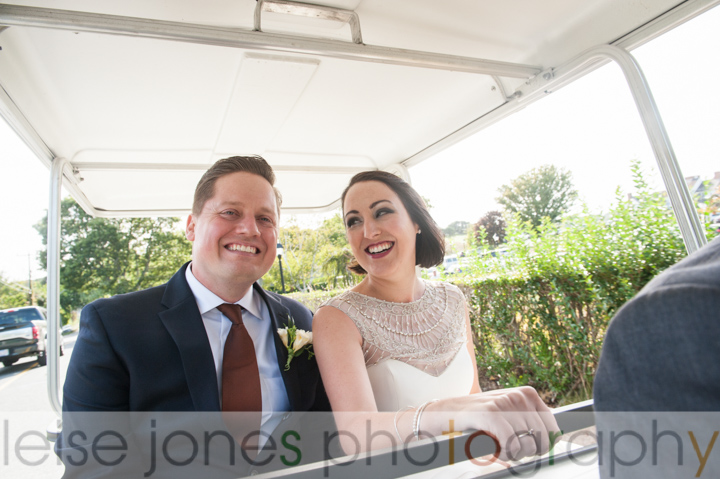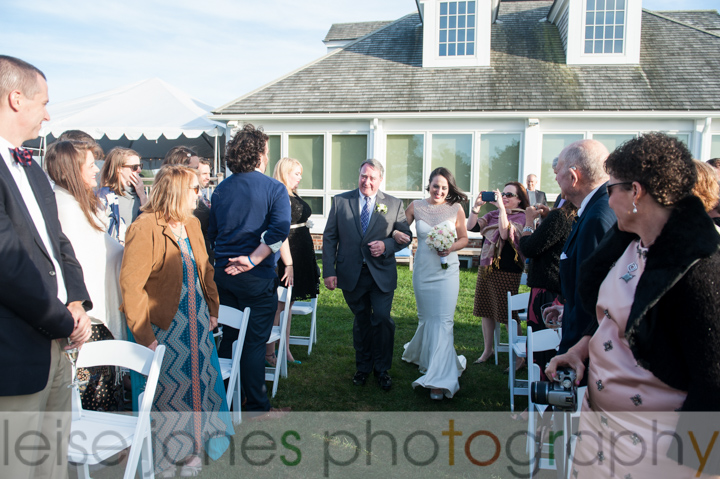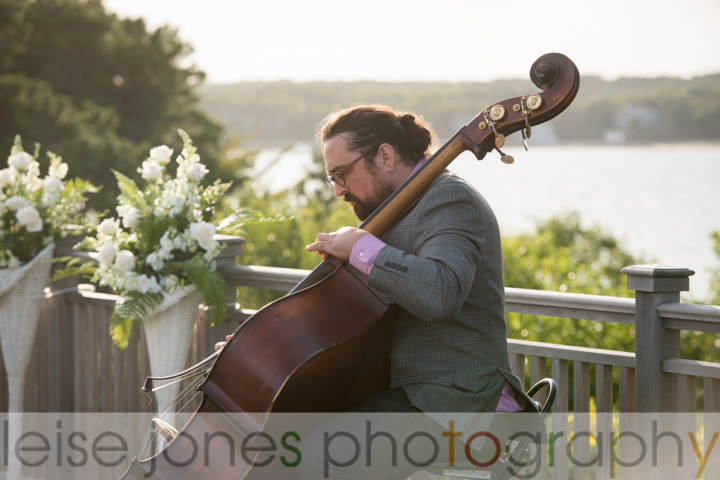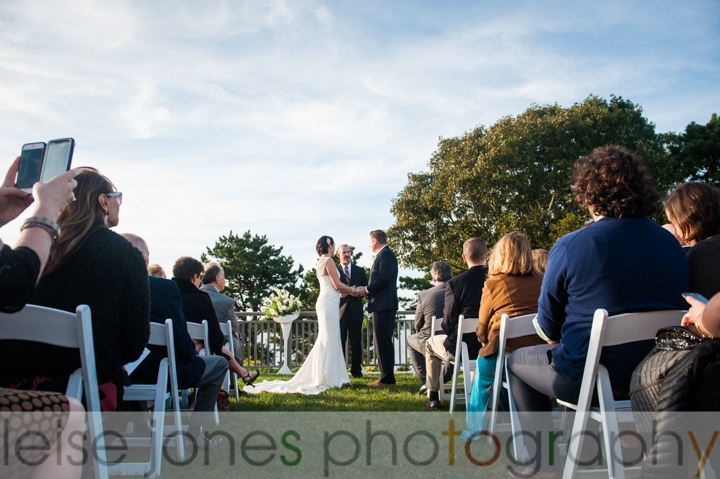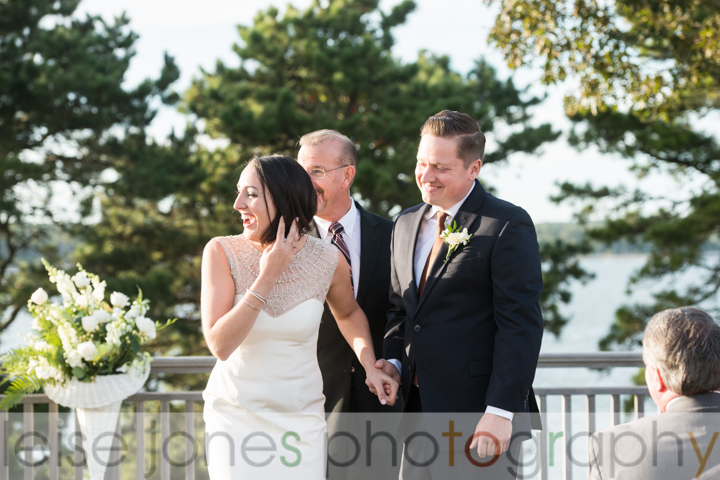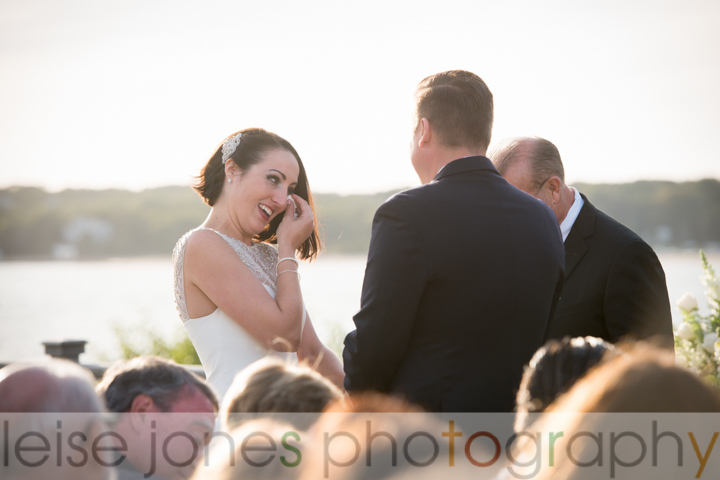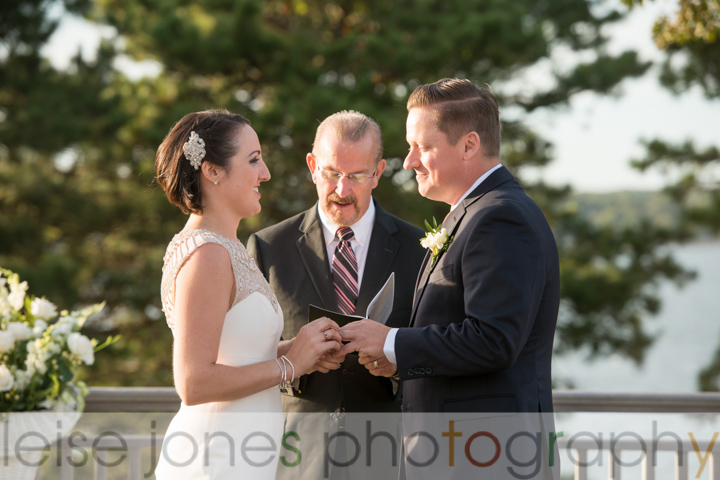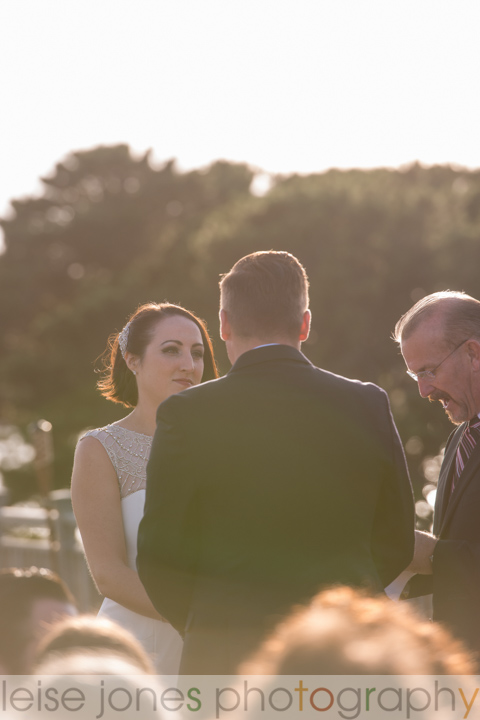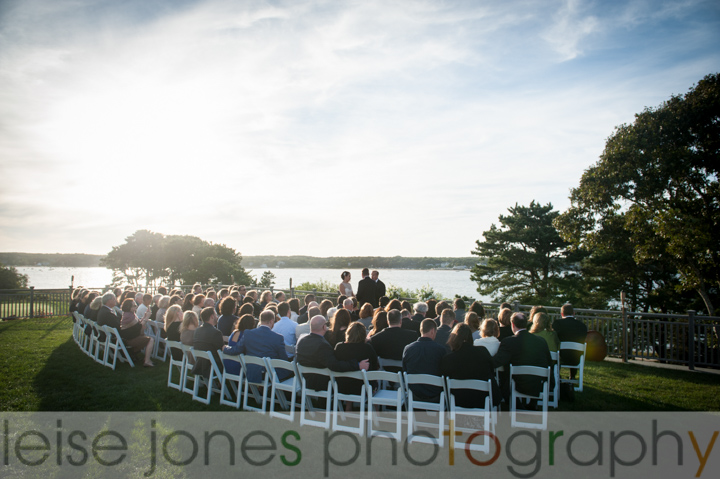 Then onto the cocktail hour for fun group photos.  Enough said.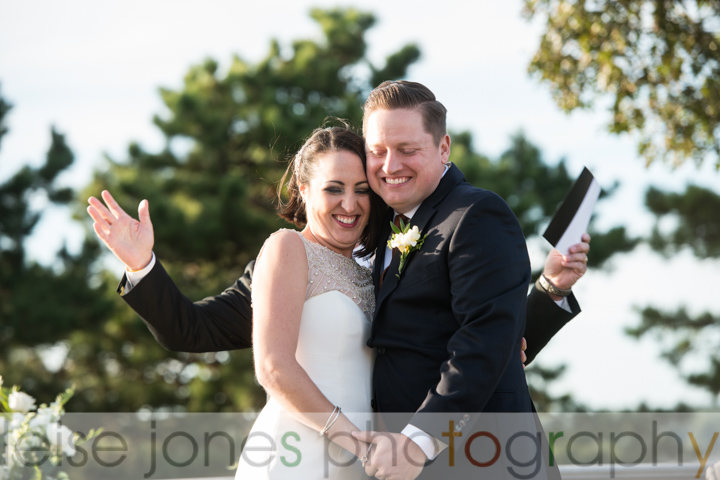 The table decor was stunning.  I think the tall candles in the centerpieces add an elegant touch.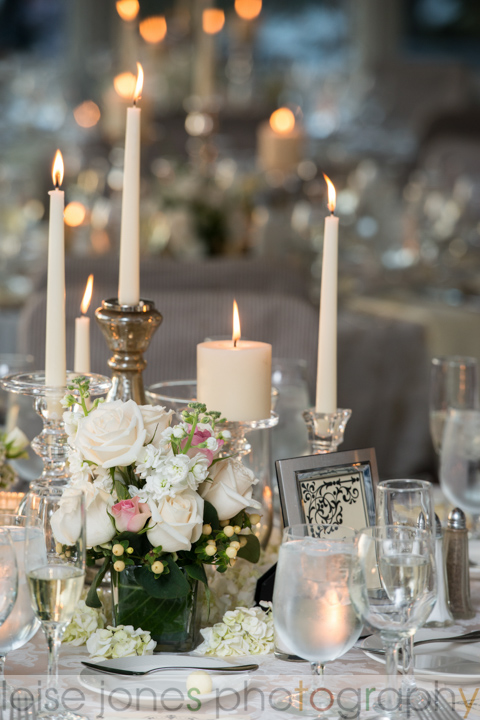 The reception was wonderful with dancing, toasts, more tears, and lots of laughs.  I loved photographing this Cape Cod wedding.  Congratulations to Meghan and Aaron!