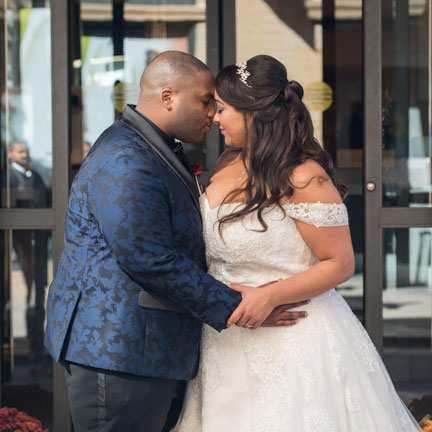 "It is pretty impossible to describe how wonderful an experience we had working with Leise...Her photos are real, genuine, and FULL of love. Leise even jumped in with my bridesmaids to help bustle my dress! She is such a fun and professional collaborator, working closely with our other vendors to make our day flow so smoothly. We loved working with Leise and will reach out to her for every important event and milestone in our life. Leise remains one of the BEST aspects of our wedding day and I feel incredibly grateful that our memories were documented by her."
- Caysie & Kevin, 2019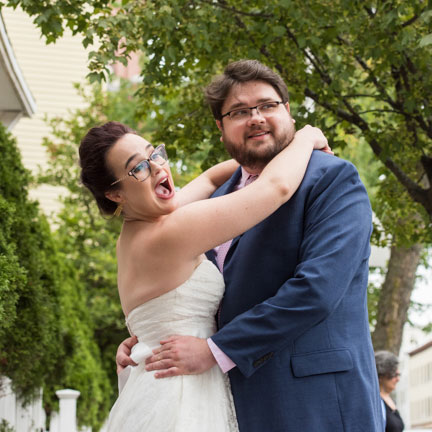 "We are SO HAPPY that we booked Leise as our wedding photographer! She is so welcoming, thoughtful, flexible, and supportive. From our very first meeting she helped us feel comfortable and relaxed, while also walking us through lots of details and questions (which is not an easy thing to do!)...Her photos are wonderful and immortalize so many lovely moments that I would have missed or forgotten without her there to capture everything for us. Leise is such a pro and anticipated so many of our questions, needs, and things we didn't even know to think about! We continue to get compliments from both our families about how great she was to work with."
- Emily & Zack, 2019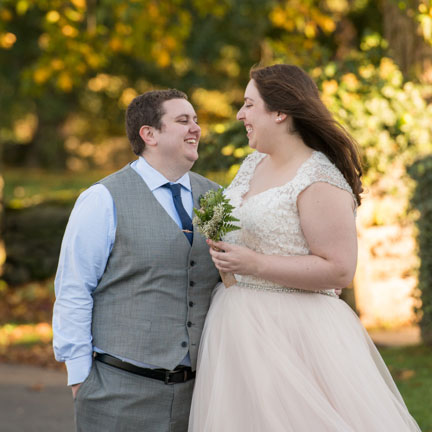 "Leise's photographs are amazing and working with her was a pleasure. She was friendly and knowledgeable. Any time we had a question she had the answer ready before we asked. The "Get to Know You" session was a great way to get to know each other and practice working with a photographer. On the day of our wedding, she was so helpful in getting everyone organized. Our formal photos took no time at all - she directed everyone efficiently and checked in with us throughout the reception. The photos we received are beautiful. From formal, to informal, to candids, every single photograph is great. We highly recommend Leise as a wedding photographer."
- Alison & Charly, 2018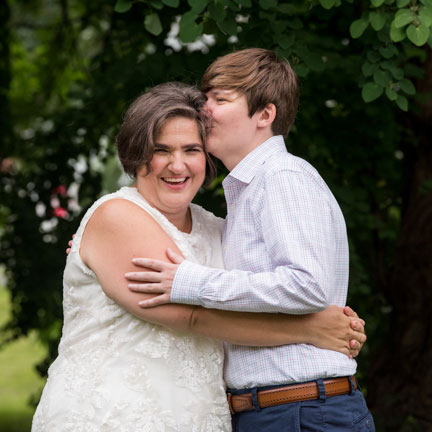 "We could not have asked for a better experience than we had working with Leise! She is the utmost professional and made us feel at ease at every turn. She knows her stuff and was able to secure amazing shots of our special day while being unobtrusive to the point of making me wonder if she had received earlier training as a ninja. She was equally able to keep chatty uncles and squirrely kids in line while snapping away and never missing a key moment. We loved working with her and recommend her highly."
- Angela & Sandy, 2018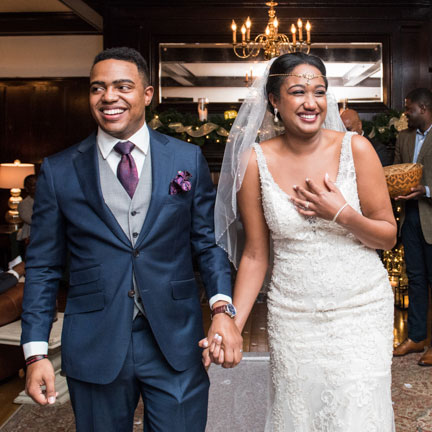 "If you are looking for a photographer to capture your special moment, hire Leise NOW! She is not only the most incredible and professional photographer, but such an amazing person. Leise will take the time to get to know you, who you are and what your story is. To me, that is the making of the perfect photographer--because she will know what you are trying to share <3 I had the great pleasure of having her work with my husband and I for our wedding, and it was such a blessing. She was coaching us through the whole process, captured the most beautiful photos, edited them and got them back to us with such a quick turnaround. Seriously, email her now..she's the best !"
- Jessica & Justin, 2018
Want to know more about what it's like to work with me as your wedding photographer?  Read more rave reviews on Wedding Wire and Yelp.